Juan José Falcón Sanabria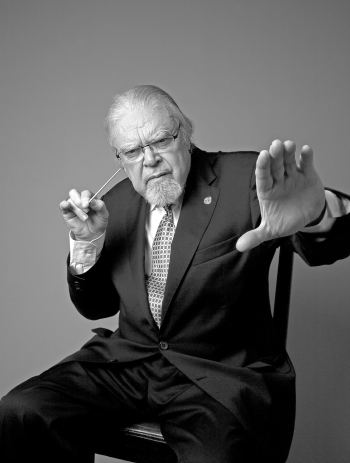 Composer norn in 1936, this famous Canary islander's work has always developed along three different lines: teaching, choral direction and composition. He set up the choirs "Alba Vox", the Polyphonic Choir of Las Palmas and "Schola Cantorum" in the University of Las Palmas. He teaches composition in the Conservatory Superior de Música in Las Palmas as well as being the director of the Aula de Música in the University of Las Palmas de Gran Canaria.
"Premio Canarias" of Arts and Interpretation, he was awarded with the Golden Medal of Arts, confered by H. M. the King. His compositions range from choir musica through to symphonic and symphonic-choir arrangements. As a composer he moves gradually through the process of tonality, atonality, dodecaphonism and finally converge in an exhaustive quest for new sound and rhythm textures.